Heidelberg Stitchmaster 100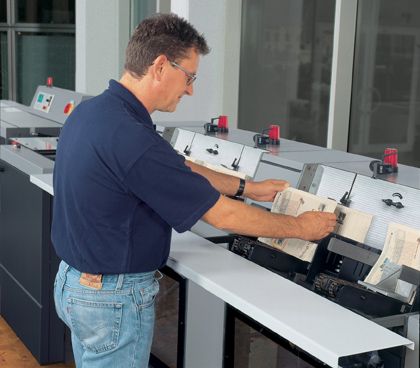 Featuring fast and easy makeready, the Stitchmaster ST 100 ensures efficient finishing.
Operating at up to 9,000 cycles an hour and able to handle formats up to A4+, the robust and easy-to-operate Stitchmaster ST 100 is ideal for on demand finishing.
It lets print shops and binderies bring the entire production process in-house. Makeready is facilitated by a menu-driven program. The SPC control system monitors quality and controls all of the saddlestitcher's functions. Job changes are accomplished with just a few simple steps.