Careers
Work with cutting edge technology
& the latest design software!
What we look for in a candidate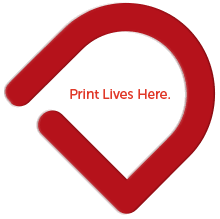 We look for many qualities in the individuals we hire: the ability to communicate effectively, a high level of organization, strong interpersonal skills, and so on.
Regardless of an applicant's qualifications, we always look for one attribute in particular -- the desire to provide high quality products with excellent customer service. We can train people how to work with clients or run pieces of equipment, but to have passion for customer service and pride for your work takes a unique individual.
Current openings
Sales Executive
We're looking for a top-notch sales executive to join our fast-paced sales team. This position reports to our Sales Manager and is responsible for identifying key prospects through various methods of lead generation, locating potential up sell opportunities with existing clients, closing new business all while continuing to grow product knowledge and hone sales skills.
In addition, this position is responsible for fielding questions and presenting estimates to clients and prospects, closing business opportunities and boarding them in our sales tracking software, clearly communicating the specifications of new orders as well as acting as a liaison between client and production.
Docuplex is looking for a candidate with strong sales planning and prospecting abilities, the ability to present to one person or a large group, familiarity and ease with the closing process, ability and desire to work collaboratively, great project and time management skills as well as a working knowledge of social media platforms like LinkedIn, Twitter and Facebook.
If you're interested in applying for this position, please send us your résumé.